Child Safety | Make your kids safe with our quality pool safety nets, pool safety fences, and balcony safety netting…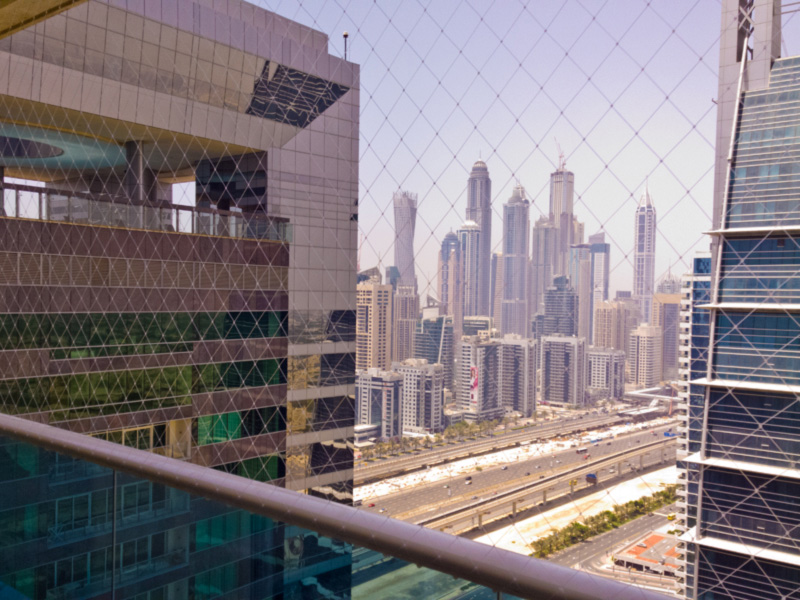 A safe balcony area for your children. Netzen is a safe and invisible child safety netting system.
…is the number of pools we have made safe for kids so far in UAE and Middle East
Child safety – that's our focus…
We are very proud of our high-quality, innovative child safety options. We take pride in our care and attention to detail. We aim to be the best and most professional in our worthy field.
Very professional team that provide top quality safety net. We netted our swimming pool and the team completed the work with no supervision required. Highly recommended
From the first interaction getting the quote to the execution I was extremely impressed with the professionalism of Paul and the team. They installed both baby gates and a pool fence and you can feel the quality of materials and the care of the installation. Would highly recommend
I would like to pay my special thanks and appreciation for the professional work done installing my pool safety net. I couldn't be happier. Nice management and team!
I just wanted to get in touch and say thank you again for doing such a great job with the netting on our balcony – it looks great and is now super safe for our kids to be able to play a bit more freely on the balcony (though still with supervision of course!)
The installation of the pool net from the Aqua-Net team was excellent – thank you. We now have peace of mind knowing that our young daughter can play in the garden safely. The net is easy enough for one person to remove and install within a few minutes. A must for anyone having children and a pool!
Fast approaching my son starting to crawl, with a swimming pool in the garden and definitely not wanting a fence which would make our garden feel small, we approached Ashley at Aqua-Net to install a swimming pool net; that has turned out to be one of the best purchases we made.
The net was installed very quickly and every time we've had a problem Ashley has come to check the net (mostly wear and tear). It's quick to put on and even quicker to take off and has made almost no change to the garden.
We wouldn't have been without it and definitely can't recommend Aqua-Net more widely.
While building my house, I dealt with more than 16 subcontractors which gave me a fair opinion about rating the subcontractors. Aqua-Net rated the best for me because of the professional attitude and workmanship. Further they were very prompt in their work program and response to any query.
Protecting your family is every parents priority so when we bought a house with a swimming pool we looked at the various options available. Through a friend we heard about Aqua-Net and I cannot tell you the peace of mind it brings. No worrying that a pool gate is closed or my daughter will find a way to climb a fence to get to the pool, the Aqua-Net gives me 100% peace of mind. It does not detract from the look of the garden. Even though it looks complicated when you first see it, it is very easy to use. Takes minutes to remove and about 5 minutes to get back on. I would recommend Aqua-Net to anyone wanting to protect their children from falling into a pool.
We recommend you use Aqua-Net if you want to ensure that your pool is safe and secure. Aqua-Net stand out above all its competitors.